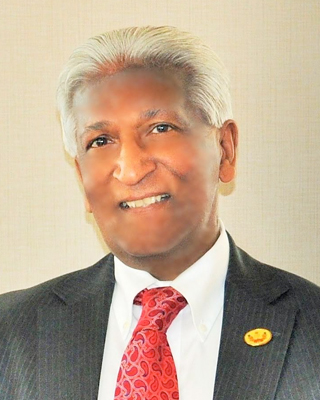 Les Kumar-Misir
Les Kumar-Misir immigrated to Canada from the former British colony of Trinidad, West Indies. Following his arrival, he began an undergraduate programme of study at St. Mary's University and earned a Bachelor of Commerce (Economics) degree in 1964. He subsequently attended University of Ottawa leading to a Master of Arts (Economics) Degree in 1974.
Les completed a full, professional career as an economist specializing in economic growth, economic development and economic progress with the Public Service of Canada, most recently as an economic growth specialist with the Canada Department of Industry. He retired from the Public Service in 2007.  
Today, he is very active in volunteering and currently holds several positions within not-for-profit organizations including President of Canada Japan Society of Ottawa; President of Indian Diaspora North America; President of Caribbean Hummingbirds Cultural Association; Chair of Membership, Archives and Website, Ottawa Branch – Monarchist League of Canada; and IT Manager, Canadian Jewish Experience.