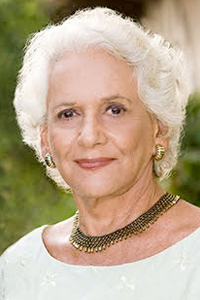 Shirley E. Greenberg
Life Time Contribution
An Ottawa lawyer, community leader, feminist icon and philanthropist, Shirley Greenberg is credited with helping to achieve historic strides for women's rights and gender equality in Canada over many decades.
In the 1970's, Ms. Greenberg co-founded, along with other women, the Ottawa Women's Centre from which subsequently developed the Ottawa Rape Crisis Centre; the Women's Career Counselling Centre; the Ottawa Women's Network (OWN); the Ottawa Women's Lobby (OWL); and Interval House (the first refuge for abused women and children in Ottawa). She also co-founded the National Association of Women and the Law (NAWL) which educates and lobbies governments to address the status of women and their legal issues. She fought systemic discrimination against women in laws and in legal documents and worked to increase women's equality rights in employment law and family law.
After obtaining her law degree, Ms. Greenberg established the first all-female law practice in Ottawa and one of the first in Canada. At that time, the city had no more than a handful of women lawyers in private practice. Articling positions at her firm became highly prized for women just starting in this profession who valued the open, comfortable atmosphere fostered by Ms. Greenberg. They cherished her presence as a leader, a mentor, and a positive role model and they fondly recall how she regularly asked for their opinions no matter how new and junior their status might have been. They never forgot her mentorship and many of the most successful women lawyers in Ontario today began their careers in the law office of Shirley Greenberg.
In the 1980's and 1990's, Ms. Greenberg co-founded the Legal Education Action Fund (LEAF) which ensures that women's interests are adequately reflected in all relevant court cases. MATCH International Women's Fund and Informed Opinions, the latter which was set up to amplify women's voices, are among the many organizations that have received funding including the International Longevity Centre of Canada which addresses the needs and rights of older adults. During this period, Ms. Greenberg was also appointed as Chairperson of the Advisory Board established to monitor the integration of women into the Canadian Armed Forces by the then Minister of National Defence.
Ms. Greenberg's philanthropy to women's causes is legendary. She has given millions of dollars to projects designed to improve the status and well-being of women. Since her retirement in 1995, she became Patron of the Shirley E. Greenberg Women's Health Centre, Riverside Campus of the Ottawa Hospital. Through her donations, she was the impetus for the Breast Cancer Imaging Suite at the Queensway Carleton Hospital and for the Mental Health Resource Centre for Women at the Royal Ottawa Hospital. Further, she established Scholarships/Bursaries at both Carleton University and the University of Ottawa for deserving students who have demonstrated academic excellence and/or financial need. In 2019, along with another feminist, the Honourable Nancy Ruth (a former Senator), she donated funds to set up the Women's Archives at the University of Ottawa. She has supported, both financially and in spirit, the Wabano Centre for Aboriginal Health and her contributions have been so greatly appreciated that the Centre declared her 'Mino-de'elkwe' (Good Hearted Woman) during a Blanket Ceremony held at the Centre during 2018. In gratitude, they have also named a Mental Wellness Area at the Centre in her honour.
Shirley Greenberg has been the recipient of many awards, including the Order of Canada; the Queen Elizabeth ll Diamond Jubilee Medal in 2012; and the Order of Ontario in 2016. She also received an Honourary Doctorate from the University of Ottawa.
As a lawyer, community builder and philanthropist, Shirley Greenberg strives to empower women to improve their lives and to further equality in society.