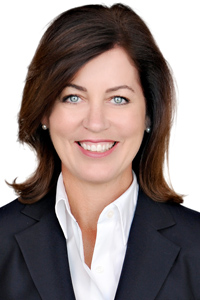 Robyn Osgood
Community Pillar
As a communications professional with a profound belief that no organization can fully achieve success without a deliberate, strategic approach to engaging with all of its stakeholders, Robyn Osgood has built a career in helping organizations articulate their issues and their value to the people and organizations most important to their success.
A graduate of the Public Relations Bachelor of Arts program at Mount Saint Vincent University, Robyn Osgood moved to Ottawa from Nova Scotia in 1992. For her, the opportunity to be a part of a vibrant local community, the seat of federal government, and a window onto the wider world, had great appeal.
For Ms. Osgood, her own success at work is measured by the difference she makes for her clients and over the course of more than thirty years, she has helped nearly 35 locally-based organizations in the health care sector, among others, improve the value and impact of their work through strong, strategic communications. Sometimes leadership comes from behind the scenes, and her support of these organizations has strengthened their impact on the people and organizations they serve.
In December of 1997, shortly after she began a new role as partner at Delta Media (1997-2000), world leaders convened in Ottawa to sign an international treaty to ban land mines, an achievement referred to at the time by Prime Minister Jean Chretien as "without precedent or parallel in either disarmament or international humanitarian law." Robyn Osgood was part of the team that managed logistics for media at the Conference. Being even a small part of such a significant event was truly eye-opening for Ms. Osgood that cemented her conviction in that her chosen communication profession was important – that when people talk through difficult issues, meaningful change can happen.
In 2001, Robyn Osgood and a partner established Blueprint Public Relations, which they led together for 17 years. Their vision was to create their own platform for doing great work, for clients focused on work that matters to society. The firm grew steadily, attracting clients through word of mouth, and providing a launch pad for many smart young women early in their communication careers.  Robyn Osgood and her partner took their responsibilities as employers seriously, focusing on everything that would make a healthy workplace, offering growth and professional development opportunities and health benefits to their employees – an unusual commitment for a small firm.
In 2014, Ms. Osgood began work on helping the Canadian Senate to reform its communication practices. Ultimately, her work with the Senate led to its adoption of an entirely new approach to communicating with Canadians, creating much greater transparency and engagement with the public they serve. In a time of declining public trust in institutions, and following on the heels of several Senate scandals, this work was particularly important. It set the Senate on a path to restored confidence, and while Canadians will always love to question our institutions, the derisive tone that had characterized much public discourse about the institution is no longer front and centre.
Today, Ms. Osgood is Managing Director and Partner at McMillan Vantage Policy Group, the national public affairs and communications firm affiliated with McMillan LLP, a well-respected law firm. Her position at McMillan Vantage has permitted her to more formally support a large network of women communicators, young and not-so-young, from across the city. For many years, she has been a connector – bringing people with shared career interests together to enhance both professional and personal opportunities. Now she hosts regular groups of women looking for professional advice, connections and a safe space to speak about practices.
Robyn Osgood has a lifelong commitment to volunteer and charitable work. She is a Director on the Board of the University of Ottawa Heart Institute (2017-current) and a member of the Board's Information Technology Committee. She also sits on the Board of the Boys and Girls Club of Ottawa (2017-current) where she is now establishing a board committee to support their communications and fund development. She was a member of the Board of Directors of United Way Ottawa (2015-17), Co-chair for communications and marketing of the United Way Campaign Cabinet (2011-14) and served as a volunteer on various communication sub-committees for a number of years (1994-2000). She was a volunteer for the Citizens Academy (2013-14); Board Member of the Children's Bridge Foundation (2008-10); and President (2005-07) and Vice-President (2000-01) of the local chapter of the Canadian Public Relations Society (CPRS), where she has also chaired Accreditation (2005-07) and acted as Accreditation adjudicator (2007-10).
Her awards include CPRS's Communicator of the Year (2008) and a United Way Volunteer Recognition award (1997). Committed to lifelong learning, she earned a Masters of Public Relations from Mount Saint Vincent University in 2015.
Robyn Osgood's commitment to excellence and generosity of spirit shine through in all that she does, to the great benefit of the clients she has worked with, the community organizations she has served and the dozens, if not hundreds, of fellow communication professionals she has touched over a thirty-year career.