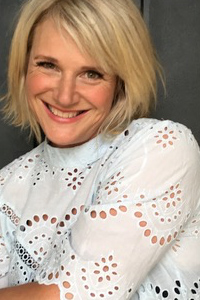 Laura Murnaghan
Women of Inspiration
Laura Murnaghan has been a catalyst in connecting Greely residents and businesses while promoting the community to the greater Ottawa area.
Upon moving to Greely with her family in 2013, Ms. Murnaghan embarked on a career path in real estate while dabbling in community events at Sunset Lakes development. She began staging houses for a real estate company and this experience motivated her to pursue her real estate license. As she continued to develop her networks, she garnered a great deal of listings and sales in the Greely area but often found prospective buyers from outside Greely asking what the town had to offer.
This motivated her to define and promote the small bedroom community of Greely by bringing the community together vis-a-vis social media. This community, she discovered, was vibrant with so much to offer. The realization that many people living in Greely operated home-based businesses made her contemplate how to best support the local businesses and, in turn, this small community. The answer came in the form of a social media marketing platform, which she named, 'The Greely Collective.' She created a Facebook page and invited other locals to post, comment, and share stories. Then, she started posting attractive pictures and stories of local entrepreneurs, bringing the community of Greely to life through Facebook and Instagram pages in a way that no one had previously done before.
Laura Murnaghan's desire to bring the sprawling community of Greely together started with a virtual place for people to connect through social media. Her initiative soon blossomed into an important source for community events, promoting local entrepreneurs, and connecting with other members of the community. Her media platform has helped boost the bonds among old friends while fostering the creation of new ones and has demonstrated that expansive communities can be close.  For many locals, the Greely Collective has become their personal newsletter that keeps people informed, engaged, and proud.