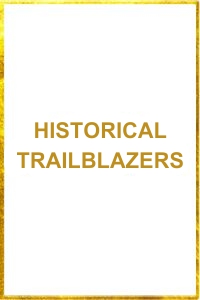 Ellen Louks Fairclough
Historical Trailblazers
Ellen Louks Fairclough was a trailblazer and Canada's first female Federal Cabinet Minister. Her contributions to policies related to immigration, pay equity, and women's rights have greatly improved the opportunities for many Canadians.
Ms. Fairclough was born in Hamilton, Ontario in 1905. She was a chartered accountant by training and started her career as an entrepreneur of an accounting firm. She also served as a member of the Executive for the Girl Guides of Canada.
Paving her way to a career in politics, she served as a member of City Council in Hamilton in 1945 and became the Deputy Mayor of Hamilton. In 1950, she won in the federal by-election in the riding of Hamilton West. As a Member of Parliament, Ms. Fairclough was vocal about women's rights. In her capacity as Progressive Conservative Labour Critic, she was instrumental in the creation of the Department of Labour Women's Bureau and in introducing a bill advocating equal opportunities for women and equal pay for equal work.
In 1957, Ellen Fairclough was appointed as Secretary of State by Prime Minister John Diefenbaker. During her time within federal office, she started the Dominion Day celebrations (currently known as Canada Day Celebrations on Parliament Hill).  In 1958, she was appointed as the Minister of Citizenship and Immigration and, while in charge of this portfolio, she introduced a number of reforms on immigration policy. The result was a more balanced and friendlier policy with a greater liberal approach towards refugees. Throughout her career, she also served as Minister responsible for Indian Affairs and was in charge of the National Gallery, the National Film Board, the Dominion Archives and the National Library. Furthermore, Ms. Fairclough briefly served as Acting Prime Minister of Canada in 1958, the first woman ever to occupy this position.
Ellen Fairclough rounded off her political career by serving as the Postmaster-General from 1962 to 1963. She continued to be passionate about women's issues and rights to equal pay well after her active political career. She was the major supporter of Kim Campbell for the Progressive Conservative Party leadership in 1993. Ms. Campbell went on to become Canada's first female Prime Minister.
As a pioneer and forerunner of women's rights in Canada, Ms. Fairclough gives us a glimpse of her zealous and illustrious career through her memoirs Saturday's Child: Memoirs of Canada's First Female Cabinet Minister that were published in 1995.
In recognition of her revolutionary contributions to women's rights and for her service to Canadian democracy, Ellen Louks Fairclough was graced with several honors and titles. She was conferred the title of Right Honourable by Queen Elizabeth II (July 1992) – one of few citizens to have been bestowed with this title who has not served as the  Prime Minister, Governor General, or Chief Justice. Other noted honours bestowed on Ms. Fairclough included the naming of the Ontario government office tower in Hamilton as the 'Ellen Fairclough Building' (1982); she was invested Dame of Grace, Order of St John of Jerusalem, Knights Hospitaler (1985); was recipient of the Persons Award (1989); was named Officer of the Order of Canada (1979) and promoted to Companion (1994); and, received the Order of Ontario (1996). In June 2005, Canada Post commemorated Ellen Louks Fairclough by issuing a postage stamp in her honour.
Biography written by Bhargavi Shankar
Sources  
En.wikipedia.org. 2021. Ellen Fairclough. [online] Available at: <https://en.wikipedia.org/wiki/Ellen_Fairclough> [Accessed 26 January 2021].
The Governor General of Canada. 2021. Ellen Louks Fairclough, C.C.. [online] Available at: <https://www.gg.ca/en/node/154> [Accessed 26 January 2021].
Thecanadianencyclopedia.ca. 2021. Ellen Fairclough | The Canadian Encyclopedia. [online] Available at: <https://www.thecanadianencyclopedia.ca/en/article/ellen-fairclough> [Accessed 26 January 2021].