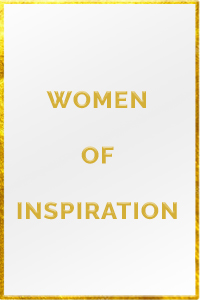 Debbie Barton
Women of Inspiration
Debbie Barton has been a leader, a mentor, and an inspiration to many people over the past four decades, particularly in Ottawa's affordable housing sector. Her work at The Elizabeth Fry Society of Ottawa in 1983 introduced her to the housing field where she conducted research on the housing needs of women in Ottawa.  This work formed the basis of her Master's thesis in Social Policy & Administration at Carleton's Social Work Department. She continued in the sector in a variety of roles from front-line emergency shelter work at St. Bridget's Church to housing research for the Social Planning Council. In 1989, she was hired as Rental Co-ordinator for Centretown Citizens Ottawa Corporation (CCOC), an organization that has grown with her input into a well-respected and innovative non-profit housing provider. CCOC experienced growth in the late 1980's to 743 homes and 32 properties. By 1993, CCOC had grown to 1199 homes and 41 properties in large part due to Debbie Barton's professionalism and expertise in the management of rental housing.
Ms. Barton was responsible for managing a mixed portfolio of subsidized and market rent homes, including tenants supported through agency partnerships. Her well-rounded skill set enabled her to deal with many types of tenants of all ages, backgrounds, and abilities. In addition, to ensure CCOC could house people who would otherwise not be able to live independently, she pioneered CCOC's "supported housing" arrangement with nine community partner agencies. Debbie Barton exemplifies everything that a great leader should be and she consistently demonstrates her real commitment to community based housing, not just at CCOC, but across the entire housing community in Ottawa and beyond.
In addition, Ms. Barton was a significant influence in the development of The Social Housing Registry in Ottawa. Long before any other jurisdiction had a centralized waiting list, some housing providers came together in Ottawa to plan for a simpler and better access system for housing applicants. Ms. Barton took the lead for CCOC and recognized that moving to a new system and transforming the current practice would take much work and vision, yet she jumped in with both feet! Her contributions included taking a lead on the choice of a technology platform and requirements; looking at staffing requirements and models, for not only the pilot project but beyond; and, meeting with providers to sell the idea of this change. In fact, Debbie Barton supervised the pilot project staff and sat on the hiring committee for The Registry's Executive Director once the pilot project was incorporated to a non-profit organization. Further, she continued to serve on the Board of The Registry, guiding the development of policies and procedures.
Debbie Barton also served as the founding Chairperson of the Ottawa Social Housing Network (OSHN) from 1998 -2006. OSHN is an active and vibrant network made up of social housing providers and advocacy agencies that work with tenants and applicants in Ottawa. OSHN responds to requests for information about social and affordable housing, discusses best practices, and provides support both to providers and the City on local policies.
Ms. Barton has provided sector leadership as an active member of the Housing Stakeholders Advisory Group established by the City of Ottawa for sector collaboration and participation on a range of issues, including local rules and policies. She has been an incredible advocate to ensure that housing providers maintain their independence while complying with the rules set out by legislation. She has also worked tirelessly to ensure that Ottawa's affordable housing sector is strong, vibrant and that its voice is heard.
One of Debbie Barton's particular skills is mentorship. She is a role model to smaller housing providers in the city by always taking the time to answer questions and is quick to share knowledge, policies, and procedures that will be of assistance to them. She was a member of the Board of the Ontario Non-Profit Housing Association (ONPHA)  from 2007-2010, including as Vice-President in 2009-10. She was also an ONPHA Local Network Liaison for several years.
Ms. Barton is also committed to young people. She mentors aspiring individuals entering the affordable housing field. Guided by strong feminist principles and working mostly with young women, she has taught, coached and nurtured the next generation of leaders. She is currently Chair of the Board of Directors at The Door Youth Centre, a local drop-in for young people in her neighbourhood. Her dedication has included raising funds for The Door at private events and as part of the Board's fundraising activities. According to Malik Ayass, Executive Director of The Door, "Debbie has been the most dedicated volunteer The Door has seen in its 23 years of operation. She has been our Vice-President for several years and on the Board for almost ten years. Debbie is committed to our cause, the community, and the young people who use our services. Debbie goes above and beyond to ensure we have enough funding. She cares not only about our work but also the young people who use The Door. She understands the needs of the community and has been a great support to me as Executive Director." 
In 2015, Ms. Barton spent two months in South Africa, visiting social housing organizations through a Rooftops exchange. In 2019, she was a Canadian host in a program to mentor South African women in their careers as social housing managers.
At the end of 2019, Debbie Barton retired from her career in non-profit housing. Her impact and legacy remain an inspiration to a great many people in Ottawa and across Ontario.