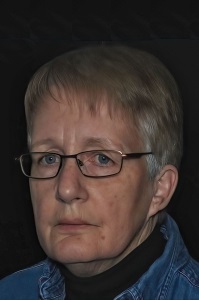 Catherine Gardner
Women of Inspiration
Catherine Gardner has dedicated her life to serving others and continues to source personal tribulations and experiences in a tireless mission of advocating for persons with disabilities.
Ms. Gardner was born and raised in Ottawa, a place that she has called home for over 60 years. Having worked in both long-term care and with community home care, she began her career by taking courses at Algonquin College including the very first Orderly Program for women. This motivated her to pursue and to graduate from other programs – the Registered Nursing Assistance Program, The Developmental Services Worker Program, Social Services Program followed by the Personal Support Worker Program. Her strong commitment to providing optimal care inspired her to seek these related programs as a comprehensive toolbox for improved understanding of the holistic needs of her clients.
This same level of commitment has been harnessed in her advocacy of persons with disabilities. For over 30 years, she continues to serve a number of organizations and community initiatives. Since 2018, she has been an appointed member of the National Capital Commission's Advisory Committee on Universal Accessibility and is also a member of the Ottawa Disability Coalition (from 2015). Further, she was a volunteer with STRIDE Wheelchairs Plus Recycling Depot (2007 – 2019); served as a Board Member of STRIDE Assistance for the Disabled (2007 – 2017); was a member of MS Society (Ottawa Chapter) Social Action Committee's Transportation Sub-Committee (2013 – 2015); and, was a member of City of Ottawa Accessibility Advisory Committee (2008 – 2013) and its Chair for two years (2010-2012).
Catherine Gardner continues to advocate for persons with disabilities in all forums. She has campaigned for the use of captions at both the Accessibility Advisory Committee and City Council meetings, has been successful in advocating for the discharge of a patient with a severe disability from a long-term care facility to his home, and is often a media resource in relation to accessibility issues. In addition, she has worked at all three levels of elections (municipal, provincial, and federal) including advanced and polling days. This experience has provided her with a framework for championing improved accessibility for workers and voters at polling stations.
In 2006 and in 2010, Ms. Gardner ran for City Councillor in Barrhaven Ward and College Ward respectively. As a candidate, she offered to pay for services so that persons who were hearing impaired could attend and participate in candidate meetings. She was also successful in relocating candidate meetings to locations that were accessible to individuals with physical disabilities.
Ms. Gardner's empathy for those with mobility challenges is due in part to her personal experience in 2000 that affected her own mobility.  Despite these challenges, she continues to seek ways to provide important community service and to employ her skills in other capacities. One of her passions is photography that reflects her interest in nature and wildlife. Her photographs have been featured on Ian Black's Weather Photos on CBC and on Regional Contact. Also, she has been an active member of the Camera Club of Ottawa for a number of years, of various online photography groups, and was a guest speaker at the Kanata Seniors Centre Camera Club.
In recognition of her contributions, Catherine Gardner was presented with the 2012 Avril Gunter Leadership in Advocacy Award by the MS Society.