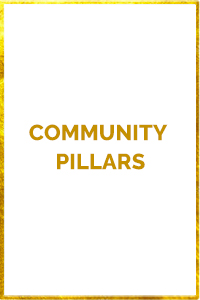 Catherine Boucher
Community Pillar
What distinguishes Catherine Boucher from many other leaders is her strong sense of working in a team.   She is very savvy at developing and maintaining relationships, directing people along, getting others on her side, and keeping our elected representatives in the loop.  She collects the best and brightest people around her, recognizes their gifts, and offers her own as part of a whole.
After working for a couple years at the infamous Le Hibou coffee house in the late 1960s, and a short stint as a cook and teacher at a daycare centre, Catherine Boucher began her career in housing.  From 1976 to 1979 she was the coordinator of Interval House, a shelter for women and children who are victims of domestic violence.
In 1978, she was hired as Rental Coordinator for Centretown Citizens Ottawa Corporation (CCOC), a community-based private non-profit housing company. Ten years later she became Executive Director and continued in that role until her retirement in 2009. Throughout her leadership, CCOC has become synonymous with Ms. Boucher's vision, commitment and ground-breaking entrepreneurial achievement. Her career success has demonstrated a principled pragmatism based on feminist leadership and social justice. She is the primary person responsible for the success of a non-profit housing business with national and international accolades.
Ms. Boucher has twice served as President of the Ontario Non-Profit Housing Association (ONPHA) in 1999-2000 and again in 2001-2002. She was also co-founder and President of Raising the Roof Canada in 1997-98.  She served on the boards of the Canadian Housing and Renewal Association (CHRA); Ottawa Congress Centre; and ALSO Ottawa (Alternative Learning Styles and Outlooks) a charitable, safe, and caring learning centre serving adults and families.
Catherine Boucher's leadership begins with her values, her beliefs in community, and a great respect for people's dignity and autonomy that permeates everything she does. She was a member of the City of Ottawa Mayor's "Re Do It" Team; the Mayor's Downtown Revitalization Team; Bank Street Corridor Planning Team; Gladstone Avenue Improvement Study Team; Ottawa Alliance to End Homelessness; Centretown Citizens Community Association; and, remains a very active member of the Dalhousie Community Association. She is also a founding director and currently the driving force behind the Elisabeth Arnold Plant Pool Fund, a small local charity that helps low income children with swimming lessons and lifeguard certification.
For her contributions, Ms. Boucher has been recognized as recipient of the CHRA Lifetime Achievement Award and the ONPHA Outstanding Leadership Award.