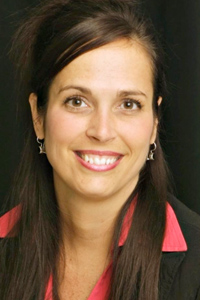 Carole Myre
Community Pillar
Carole Myre is an exceptional woman and outstanding French-speaking citizen. For several decades, she has worked with great talent, passion and conviction for the advancement of the Francophonie at the community and provincial levels and at the national level. A woman of great intelligence, Ms. Myre is driven by determination and perseverance, while prioritizing the well-being of young people who are at the center of her mission.
Working as a teacher and principal at De La Salle Public High School, Ms. Myre has successfully advanced the Francophone cause through several initiatives and projects. Since 2009, she has directed le Centre d'excellence artistique de l'Ontario (CEAO) and has advanced the merits of this exceptional centre, which is a jewel of the Franco-Ontarian community, both nationally and internationally.
As an artist, Carole Myre staged several major shows including the Franco-Ontarian mega-show Écho d'un people; l'Esprit du Trille et du Lys (a very large-scale show in regards to celebrations for the 400th anniversary of Franco-Ontarians); and, several provincial and national tours of CEAO productions. Her involvement in the community earned her the Laurier Prize for Intervenor of the Year in Education in 2012 at the Gala du Prix Bernard-Grandmaître as well as the title of Female Personality of the Year during the Sapphire Evening of the Fondation franco- Ontario on May 7, 2016.
In January 2018, Ms. Myre joined the French Canadian Cultural Federation (FCCF) to support the Passport program – a Canada-wide program mandated by the Department of Canadian Heritage to establish the delivery and management of arts education programs in French-language schools across the country.
Carole Myre unequivocally embodies the qualities of a remarkable Francophone woman who has dedicated her life to the advancement of the Francophonie in America. Since the beginning of her career, she has been a pillar of the Francophone community outside Quebec. As a visionary woman, Carole Myre will continue throughout her career to propel causes related to the arts and the Francophonie across Canada.