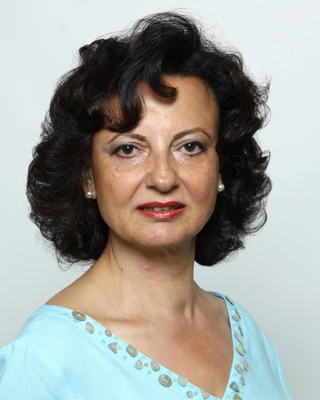 Maddalena Iannitti
Maddalena Iannitti emigrated from Italy to Canada at a young age and initially settled in Toronto. In 1980, she and her family moved to Ottawa and she immediately began to get involved in various activities within the Italian community. She began to teach Italian for Dante Alighieri, an organization dedicated to the promotion of the Italian language and culture. At the same time she worked for Multilingual Biblio Service, a branch of the National Library of Canada, cataloguing books in the Italian language.
For over 30 years, Maddalena has served as Director of Patronato ITAL-UIL, a social services organization that does advocacy work for people of Italian origin. Her commitment to the organization and to the Italian-Canadian community has made her a prominent member within the community and the leading point of reference for individuals needing help with social services and other bureaucratic matters. 
Maddalena has also been active as a volunteer host and interviewer with Tele-30 since the 1980's and as a collaborator with CHIN radio where she hosts a weekly talk show. In addition, she has served as Vice-President of COMITES (2001-2011) and is currently President of UIM (Union of Italians in the World).
Her interests include acting and singing. She has participated as a lead in several theatrical productions in Italian and she also belongs to the Arcobaleno choir of St. Anthony's Church in Ottawa.
As a result of her community work Maddalena was recognized by the Ottawa Women's Filo' and received the Rosa Tiezzi award in 2007; and, in 2010 the Italian Embassy bestowed her with a Knighthood, specifically the Order of Merit of the Italian Republic.