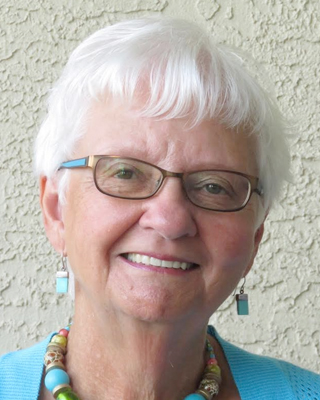 Lynn Carson
Lynn Carson is President of the Board of Directors of Nepean Housing Corporation and has devoted over 45 years providing leadership to the affordable housing sector throughout Ontario. She began her career in housing in 1972 at Ottawa Community Housing where she was one of the first women to take advantage of a management trainee program. In the 1990's, she moved on to the Ontario Ministry of Housing, working as a Housing Administrator and providing advice and assistance to the growing number of new non-profit and co-op housing providers in Eastern Ontario. She then moved to Nepean Housing Corporation in 1994 where she served as General Manger until 2008 and President of the Board from 2013 until today.
Lynn's time at Nepean Housing was transformative. She restructured the Board to include more community representation; created hundreds of new units of affordable housing for residents in Nepean, including accessing free land from the city resulting in the creation of entire new neighbourhoods; partnered with outside groups such as the Nepean Community Resource Centre to establish long lasting partnerships; and secured independent office space for the Corporation which is still used today.
She was also a member of the Mayor's Task Force on Affordable Housing in Ottawa and of the steering committee that established the Ottawa Social Housing Network. She served on the Boards of the Ontario Non Profit Housing Association and the Canadian Housing and Renewal Association. Following her retirement in 2008, she was asked to serve on the Board of the Social Housing Services Corporation.
In 2019, Lynn received the Leadership Award from the Canadian Housing and Renewal Association.