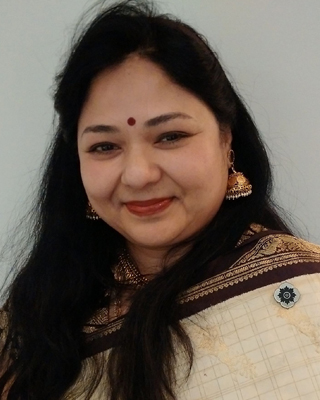 Gipsy Ghosh
Gipsy Ghosh is the Founder and Director of World Multicultural Festival that launched in 2019, and Founder and Director of the Mr. & Ms. Multicultural Canada Pageant. She is also an educator and entrepreneur.
She was born in a modest family in Kolkata, India where she attended Carmel High School. As a student, she and her classmates often visited Mother Teresa's Children's Homes to volunteer for the sick and the needy. 
Academically as a B.Sc. Honours Graduate, a qualified Homeopath, a law graduate (LLB) and finally an MBA in Marketing with distinction, Gipsy envisioned the development of an innovative educational Institution in India for the proliferation of meaningful and quality education. Her vision and perseverance came to fruition with the establishment of St. Peter's College, Kolkata's premier educational institution that caters to the needs of thousands of students from all castes, creeds and religions.
Gipsy Ghosh immigrated to Canada in 2012 and she started her own business, importing various Asian clothes, Jewelry, wedding collections and famous Bollywood fashion dresses, etc. 
Her interactions with diverse cultures across Canada have inspired her to address the need to uplift the multicultural ethos of different communities; to build bridges to promote intercultural understanding; to promote equal opportunities for individuals of all origins; and to promote civic engagement and a healthy democracy.
Gipsy Ghosh is creative and the impetus behind various publications of international stature.