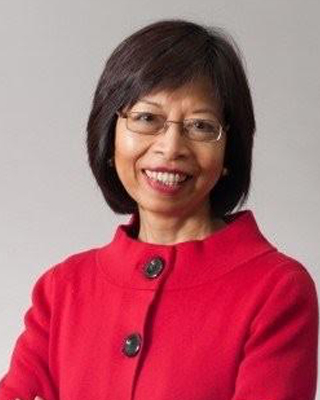 Alicia Natividad
Alicia S. Natividad is a Barrister and Solicitor for ASN Law Professional Corporation. She specializes in the areas of business law (corporate/commercial), commercial and residential real estate, leases, estates, wills, powers of attorneys, and trusts; and litigation in these areas. She lectures at continuing legal education courses for The Law Society of Upper Canada, Bar Admission Course (Ottawa), Ontario Bar Association; tutors lawyers taking The Law Society of Upper Canada Licensing Process; tutors individuals taking the Certificate in Estate and Trust Administration examinations with the Society of Trust and Estate Practitioners; gives presentations and seminars to business and not-for-profit organizations on numerous legal topics; and, writes legal articles for newspapers, magazines, and newsletters.
Alicia is also a community activist and philanthropist, devoting her extracurricular activities to supporting women, her Philippine heritage, and her community. For her contributions to Canada, she has received many awards and accolades including Order of Ottawa (2015); the Queen's Diamond Jubilee Medal (2012); the Province of Ontario Leading Women, Building Communities Award (2012); Asian Heritage Month, Asian of the Year Finalist Award (2007); Philippine Presidential Award for Overseas Filipinos & Associations (2004); Record of Honour, J/Nikira Dinqinesh Education Centre, Inc. (2004); Most Outstanding Filipino Canadian Award (2003); the Queen's Golden Jubilee Medal (2002); and, the Business and Professional Women's Award (1994).
She is also a columnist for OBJ Expert Blogger, Ottawa Woman, and Society of Estates and Trusts Practitioners (Ottawa Branch).