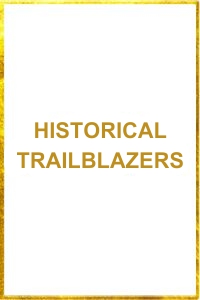 Sylva M. Gelber
Historical Trailblazers
Sylva M. Gelber served Canada most notably as Director of the Women's Bureau of the Department of Labour and as a Canadian representative on the UN Commission for the Status of Women. She was a strong advocate for women's rights and helped to introduce equal-pay legislation, maternity leave, and women's pension benefits into Canadian society.
Ms. Gelber was born in 1910 in Toronto, Ontario.  She attended school at the Havergal Ladies College, an all-girls school in the 1920s and later enrolled for courses at the New York University and the University of Toronto that did not yield any formal degrees. Following a brief period as a columnist for the Jewish Standard (a Toronto Zionist publication) she moved to Palestine in 1932 where she enrolled in the School of Social Work founded by Henrietta Szold (1860-1945).
Ms. Gelber's career began as a pioneer family counselor and a probation officer with the Va'ad Le'umi Social Work Bureau from 1932 to 1937 and, subsequently, as a medical social worker with the Hadassah Medical Organization until 1942. From 1942 to 1948, she worked for the (British) Government of Palestine Department of Labor. During this entire period, she was also an active member of a small group of Jerusalemites of North American origin that included Henrietta Szold, the Zionist leader, and Judah Magnes (1877–1948), the president of the Hebrew University.
In 1948, Ms. Gelber returned to Canada and embarked on a distinguished career with the Canadian public service. From 1950 to 1968, she worked as a health insurance consultant with the Government of Canada's Department of National Health and Welfare. Immediately following this position, she served as director of the Women's Bureau of the Canada Department of Labor until 1975 and was the Canadian representative to the UN Commission on the Status of Women from 1970 to '74. At the same time, she also served as a special advisor to the Canadian UN General Assembly delegation and as a Canadian delegate at conferences of the International Labor Organization. In addition, she served on the boards of governors of the Canadian Human Rights Foundation, Trent University, and the Canada-Israel Cultural Foundation.
Of note, was her passion and support of music and the visual arts, in particular as they related to helping exceptionally talented musicians achieve their potential. As a result, in 1973, she founded and became President of the Sylva Gelber Music Foundation, formerly the "Young Canada Music Foundation." From 1981 to 2007, the foundation primarily financed the Sylva Gelber Music Foundation Awards administered by the Canada Council for the Arts. The Council presented this award annually to one or two most talented Canadian artists in classical music performance under the age of 30. Following her death, the Sylva Gelber Music Foundation was made a major beneficiary of her estate which resulted in replacing the awards available through the Canada Council with a new program that expanded the size and number of awards.
The Foundation also made a significant contribution to the Piano Pedagogy Research Laboratory at the University of Ottawa's School of Music, the world's first lab focused exclusively on the scientific study of piano pedagogy. Today, this state-of-the-art research facility continues to bring together researchers with expertise in a variety of disciplines including music, education, psychology, health sciences, information technology, bio-engineering, and neurosciences.
In recognition of her achievements and generosity, Sylva Gelber was awarded honorary degrees from Queen's, Memorial, Guelph, Trent, and Mount St. Vincent universities. She was also bestowed with the Canadian Centennial Medal in 1967 and made an officer of the Order of Canada in 1975.
Her Yishuv experiences are chronicled in an award winning memoir, No Balm in Gilead in 1989
Written by Bhargavi Shankar
Sources
Brown, Michael. "Sylva Gelber." Jewish Women: A Comprehensive Historical Encyclopedia. 27 February 2009. Jewish Women's Archive. (Viewed on February 6, 2021) <https://jwa.org/encyclopedia/article/gelber-sylva>.
Sylvagelber.ca. 2021. About | The Sylva Gelber Music Foundation. [online] Available at: <http://www.sylvagelber.ca/about/> [Accessed 6 February 2021].