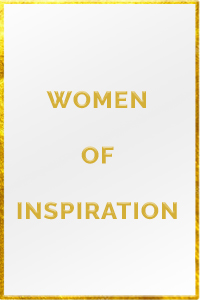 Mary Lou Levisky
Mary Lou Levisky addresses inequalities that affect large sectors of our community (seniors, low income residents, women) and she takes action to improve the quality of life for Ottawa's vulnerable citizens. Too often these disadvantaged groups go unnoticed, are neglected, and/or are marginalized. Ms. Levisky has worked diligently to create awareness and has developed solutions to ensure that all citizens in Ottawa share in the benefits that our city has to offer.
Mary Lou Levisky has lived a life devoted to feminist activism. She has brought this perspective to her various employment positions at the Treasury Board of Canada Secretariat and has used her non-working time to advocate for better living conditions for low income citizens, addressing the increased demands of our growing elder population, as well as championing women's rights. Her passion for equality and equal opportunities propelled her to help develop federal government policies in the areas of status of women and human resources. In her capacity as a federal government civil servant for over twenty years, she became involved in liaison work with groups in the development of policies related to employees of the Federal Public Service.  These included workplace well-being issues, employment equity, pay equity, and awards ceremonies.
For 12 years (1980-92), Mary Lou Levisky held the post of Liaison with National Women's Groups and Federal-Provincial-Territorial Relations. This enabled her to meet diverse women's groups at their AGMs and to submit reports of adopted resolutions for government attention.
In 2016, Ms. Levisky participated at a Round Table on Poverty hosted by the then Federal Minister of Families and Youth where she raised the issue of vermin in low rental accommodations.  She then turned her attention to the extreme vermin problems (mostly bed bugs and cockroaches but also mice and rats) in Ottawa Community Housing units and other low income rentals in Ottawa.  She researched solutions and developed a PowerPoint presentation that showed ways to eradicate, or at least reduce, the problems here in Ottawa and she targeted decision makers at Ottawa's City Hall to help in developing resolutions. Part of her lobbying included raising awareness regarding Ottawa's existing Vermin Bylaw (since 2007) and the lack of its enforcement particularly in relation to low income accommodations. Her mission included making presentations to various Ottawa City Councillors, to the Head of Extermination at Ottawa Community Housing, and the VP Tenant Services at Ottawa Community Housing. In addition, she obtained letters of support from the National Council of Women and several other women's groups who shared her concerns about the quality of low rental housing. Ms. Levisky's actions on this issue, in part, have resulted in the establishment of a stakeholder's committee to assist Ottawa Community Housing in working on this complex but important subject. ACORN (Association of Community Organizations for Reform Now) is a local, anti-poverty group that continues to work on this issue and fights for landlord licensing, building inspections, and stronger enforcement of maintenance rules and by-laws.
Mary Lou Levisky is also actively engaged in seniors' issues and concerns. She served on the Health Issues Committee of the Ottawa Council on Aging alongside representatives from Ottawa agencies to address the needs of Ottawa's elderly.  The Council makes important recommendations to improve the lives of seniors. In 2016-17, she also served as Ontario Regional Director for the Liberal Party of Canada's National Seniors Commission and was involved in the presentation of a brief to a House of Commons Committee by the Commission that requested a National Seniors Strategy aimed at studying seniors' issues.
Currently, Mary Lou Levisky is the co-lead of a monthly Ottawa feminist discussion group that has been organized to discuss topics that are of particular interest to women. Speakers to date have included Senators, academics, Ottawa City Councillors, a former MP, representatives of feminist organizations such as the National Association of  Women and the Law, and a New Day (a residential program for young women exiting human sex trafficking).
In addition, Ms. Levisky serves on the Board and the Programming Committee of the Canadian International Council – an organization that promotes public engagement with Canadian foreign policy and international relations using a diverse array of branch programming, ranging from lectures by visiting speakers and study groups, to youth career fairs and pub nights. She also has a great interest in public policy and has been actively participating in events hosted by Canada 2020, the Macdonald Laurier Institute, and the Pearson Centre for Public Policy where she has contributed to a number of brainstorming sessions concerning future directions and possible events for the Centre.
Mary Lou Levisky's passion and tenacity inspire those who know her.