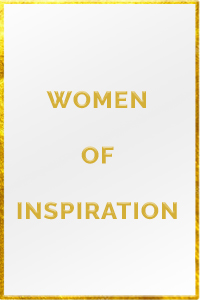 Leetia Nowdluk-Wisintainer
Women of Inspiration
Leetia Nowdluk-Wisintainer was a pioneer whose commitment, passion, and selfless influence have left a lasting legacy that continues to benefit Inuit families and communities.
She was born and raised at Okalialuk (Allen Island) at the foot of Frobisher Bay, Nunavut. As a young person living a traditional lifestyle in the remote outpost camp, she integrated her cultural learnings on a path that guided her life. At its core were the Inuit Qaujimajatuqangit (IQ) Principles that profoundly influenced her decision-making and the advice that she imparted to others.
Deeply connected to her Inuk culture, she energetically sought cultural knowledge and wisdom. Her unwavering loyalty and respect for her family and community stimulated a life filled with determination and purpose. At every turn, she sought truth and fought for equality and justice. She also recognized the need for supports to ensure that culture and traditions were not lost for Inuit moving south to Ottawa or to other areas.
Ms. Nowdluk-Wisintainer was known for her compassion for her fellow Inuit and for her humanitarian work for the John Howard Society (Iqaluit) and for Tunngasuvingat Inuit in Ottawa, where she served as a Director from 2016 and as President in 2018. Through her efforts, she nurtured positive change for Inuit by improving food-security issues, homelessness and housing, access to language and culture for urban Inuit, education and employment supports, health system navigation, trauma and healing, and cultural community connectivity in Ottawa.
As a valued employee of the Nunavut Legislative Assembly, Leetia Nowdluk-Wisintainer worked for eight years in the Research Department and was instrumental in the passage of Nunavut's Official Languages Act, Inuit Language Protection Act, and other pieces of legislation. She then worked for Nassituq Corporation in Human Resources before working devotedly for ten years as Executive Assistant and then Assistant Director of Parliamentary Affairs in the office of Nunavut Senator Dennis Patterson. In 2017, she was recognized with a Diversity Award by the Senate of Canada as one of the first Indigenous persons to work in Parliamentary Affairs in the Senate.
Ms. Nowdluk-Wisintainer's contributions to her family, community, and culture are underscored by the unwavering loyalty and respect from her peers, supervisors, Elders, and members of the community. She was fluent in written and oral Inuktut as well as English, and conversational French.  Also, she was known as a highly-skilled seamstress always with a smile and a love of traditional food, and a strong devotion to her work and extended family.
From a young age, she demonstrated leadership and guidance with a strong resiliency that helped her power through many extreme situations. This enabled her to positively impact families both in the north and in Ottawa.