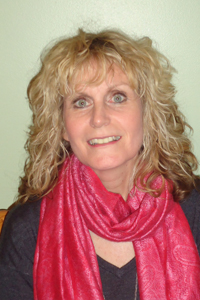 Cathy Skinner
Women of Inspiration
For over 40 years, Cathy Skinner has worked tirelessly to open doors and to make figure skating accessible for all. Also, she has been involved in coaching and working with Special Olympics Canada's figure skating athletes for more than 10 years.
Ms. Skinner's guiding principle is that working with skaters of all ages and levels and helping to foster their love of skating enables them to reach their full potential and achieve their goals; while, at the same time, learning important valuable life skills to guide them outside of skating.
Cathy Skinner epitomizes kindness and patience towards all of her athletes. Her professionalism and outstanding knowledge has helped countless athletes and skaters in Ottawa and across Canada achieve their goals and "Olympic" moments. Over the years, she has been a Team Canada Coach, a Team Ontario coach, a coach representative on numerous committees at the club, Section & National level, and a Skate Canada Special Olympic Technical Working Group member, amongst many other roles. Most recently, Cathy Skinner was selected once again to be a Team Ontario as coach and mentor at the 2020 Special Olympics National Games in Thunder Bay, Ontario.
Her athletes have competed in numerous Skate Canada competitions including Ontario Winter Games, Canada Winter Games and Special Olympics Provincial, National and World Games. In 2017, she coached two World Champions at the Special Olympics World Winter Games in Austria. Additionally, two of her Special Olympic World Medalists were guest skaters with the 2019 Rock the Rink Tour headlined by Olympic Champions Tessa Virtue and Scott Moir.
Ms. Skinner is a highly regarded coach and recognized by her peers for her unparalleled contributions in supporting Canadian figure skaters and especially Special Olympic Athletes in realizing their goals. In recognition of her commitment, she has received numerous awards including Ottawa Sports Lifetime Achievement Award for Sports Volunteer (2017); Special Olympics Ottawa Female Coach of the Year Award (2017); Skate Canada Eastern Ontario Volunteer Coach of the Year Award (2016); Petro Canada Coaching Excellence Award (2013); Stittsville Citizen of the Year Award (for her community involvement) (2015); Skate Canada National Coach of the Year (1988) and, Eastern Ontario Coach of the Year (1988).
Over the years, Cathy Skinner has consistently given countless hours and has been a leader in Ottawa expanding the participation and recognition of figure skaters with special needs. Her generosity and work in breaking down barriers makes a difference to those athletes, and their parents, who come to the rink and find that they are accepted for their unique qualities and capabilities. The skaters and their families are supported by a community of athletes of all levels led by a tireless champion like Ms. Skinner who will guide, challenge, support, and cheer them on.
One of her proudest moments has been getting a City of Ottawa rink in the CARDELREC Recreation Centre in Stittsville named in honour of her two Special Olympic World Champions called "The Katie Xu & Jack Fan Rink" (2018).