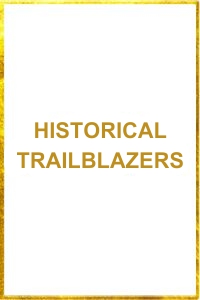 Jean E. Pigott
Historical Trailblazers
Jean E. Pigott, a proud Ottawan and Canadian, was an extraordinary businesswoman who played a leadership role in the development of Canada's capital.
Ms. Pigott was a family descendent of five generations who called Ottawa their home. As a pioneer female leader in both business and politics, she was one of a handful of female Chief Executive Officers within Canada in the early 1970's and was a Progressive Conservative Member of Parliament from 1976 to 1979. Following the loss of her seat in the 1979 federal election, she was hired as an Advisor by Prime Minister Joe Clark.
Five years later, she was appointed Chair of the National Capital Commission (NCC) by the Prime Minister at the time, The Right Honourable Brian Mulroney. As part of her initial tenure, from 1984 to 1992, Ms. Pigott ensured appropriate stewardship of the government's official residences and created Confederation Boulevard – the ceremonial route that links important landmarks such as Parliament Hill, the Supreme Court and national museums in the Ottawa Gatineau region. Her leadership of the Commission paved the way for future female leaders who followed as Chairs of the NCC.
In addition to her success as a Parliamentarian and public sector leader, she made an impact in other sectors. She served on the Board of Directors of Ontario Hydro and Canadian Tire Corporation and was Chair of the Board of both the Ottawa Congress Centre as well as the Centre for Studies of Children at risk in Hamilton, Ontario.
In recognition of her inspirational leadership, her determination for ensuring resources for positive growth and change at all levels of government and, for her efforts in promoting the National Capital Region as a meeting place for all Canadians, Ms. Pigott was made an Officer of the Order of Canada in 1995. She has also been recognized for her tireless dedication to the Community with a historical marker that has been placed on NCC grounds and located near Murray Street and Mackenzie Avenue. Further, in acknowledgement of her outstanding commitment, the Shaw Centre (formally Ottawa's Convention Centre) has dedicated a boardroom in her honour.
Ottawa has been left with many legacies due to Jean Pigott's drive and determination to make our Capital the second home town for all Canadians.
Biography written by Shari Hill
Sources
CBC. 2021. Former MP, NCC chair Jean Pigott dies | CBC News. [online] Available at: <https://www.cbc.ca/news/canada/ottawa/former-mp-ncc-chair-jean-pigott-dies-1.1184702> [Accessed 27 January 2021].
En.wikipedia.org. 2021. Jean Pigott. [online] Available at: <https://en.wikipedia.org/wiki/Jean_Pigott#:~:text=Pigott%20was%20president%20and%20CEO,Canada%20as%20a%20Progressive%20Conservative.> [Accessed 27 January 2021].
Hmdb.org. 2021. Jean E. Pigott Historical Marker. [online] Available at: <https://www.hmdb.org/m.asp?m=150894> [Accessed 27 January 2021].
NCC-CCN. 2021. Jean Pigott and Women Leaders at the NCC. [online] Available at: <https://ncc-ccn.gc.ca/blog/jean-pigott-and-women-leaders-at-the-ncc> [Accessed 27 January 2021].