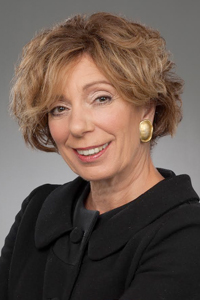 Isabel Metcalfe
Lifetime Contribution
Isabel Metcalfe has demonstrated unwavering dedication, leadership, and consistent service to the community of Ottawa in the advancement of women's equality as well as democratic participation. She has been, and continues to be, an important influence in encouraging young and diverse women to strive for equality and representation in all walks of life, particularly at decision making levels. She is also a strong believer in building bridges for understanding and promoting positive change, regardless of political and personal beliefs.
For over fifty years, Isabel Metcalfe has committed herself to volunteer work with the non-governmental and not-for-profit sector at the local, provincial, national and international level. More specifically, she has developed NGO programs to promote women's equality and their contributions to public and Ottawa life, including indigenous women and youth. She is respected for her stalwart mission of empowering women and celebrating their successes, all the while widening the circle of inclusion so that all women can be part of our community and nation regardless of background.
In addition to being the founder of Famous 5 Ottawa, Ms. Metcalfe served as its Chair for 20 years. While there, she was instrumental in forging a partnership with Norton Rose to support young women by establishing the Norton Rose Mentorship Program – a highlight of Famous 5 Ottawa.  Believing that young women should be at the front of the room speaking and not at the back of the room organizing, many young women were, and are, given the opportunity to speak before important audiences as a result of this partnership.  She was also instrumental in informing and educating youth, through their high schools, about recipients of the Governor General Awards in Commemoration of Persons Case, and other female inspirational leaders.
It was through Isabel Metcalfe's efforts that the Women Are Persons! monument was placed on Parliament Hill (2000) and that the Famous Five were recognized on Canada's $50 bank note in 2004 – the first time women, other than the Queen, were acknowledged on a Canadian bank note. Through these initiatives and actions, many young women have been inspired to take on leadership roles. Today, the Women Are Persons! is the most visited monument on Parliament Hill.
In 2006, Enbridge reached out to Ms. Metcalfe to re-establish the Famous 5 Ottawa's speaking series to celebrate women's contributions to public life as nation builders.  Through Famous 5, Ms. Metcalfe has organized numerous events to recognize about 200 women for their community and public work. This has included celebrating the annual recognition of the recipients of the Governor General's Awards in Commemoration of the Persons Case. Women as diverse as Anne McLellan, Flora Macdonald, Women of the North, Women in Military, and Indigenous Leaders have been celebrated and have shared their stories with others.
In 2014, Famous 5 Ottawa forged an even deeper commitment in serving Ottawa's community by building other lasting initiatives – this time to support teenage single mothers in Ottawa. Working with other Famous 5 women, Ms. Metcalfe helped secure the support from the TD Bank to launch the TD Youville Centre Lunch and Learn Program where young mothers learn from community leaders/speakers about diverse and successful career paths.  Each month, for over 5 years, a new community leader speaks to young women at a pizza lunch to impart their experiences, provide inspiration for a better future and offer mentorship advice.  This has been a highly successful program, which has provided hope for vulnerable students during their formative years.
Famous 5 Ottawa believes that all women are nation builders no matter how big or small their contributions to public life and Ms. Metcalfe assembled a team within the organization to design an Awards program for volunteers. Over a 20 year period, the Famous 5 Awards program has also stimulated the successful nominations of nearly 50 local women in receiving the Leading Women Building Communities Award from the Province of Ontario.
As a lifelong advocate for a better community, Isabel Metcalfe has served on a wide range of community boards, organizations and NGOs. She is a current member of the Ontario Health & Long Term Care Citizen's Council and of the Advisory Board of the Pearson Centre for Progressive Policy. She is also former Chair of the Community Advisory Committee of the Ottawa Hospital and a member of the City of Ottawa 2017 Committee; Board of Directors of The Royal Ottawa Health Care Group, the Ottawa Hospital; the National Screen Institute; the Ontario Trillium Fund; Juror for the Governor General's Awards in Commemoration of Persons Case; a founding director of the National Capital Dragon Boat Festival; and, Secretary of the Hong Kong Canada Business Association.
In addition, Isabel Metcalfe is committed to advancing public engagement and democracy and has been a political activist at the international, national, provincial and local level.  A long time champion for women, she has volunteered with the National Democratic Institute to train female candidates in Lebanon and has campaigned in Pennsylvania for Hillary Clinton.  As an International Election Observer for Canada, she has completed 12 missions in Ukraine, Albania and Azerbaijan.  Furthermore, as co-Chair of a female candidates recruitment strategy, she surpassed the 33% target for women in a national Canadian election.  She has sought public office at the national and municipal levels and has supported female candidates for over 40 years. Many women have benefited from her unconditional help in their elections including former Ottawa Mayor Jacquelin Holtzman and former Deputy Prime Minister Sheila Copps. She is a firm believer in the importance of door to door engagement with voters and encourages many young, new candidates to seek public office.
In 2018, Ms. Metcalfe was recognized by the Ottawa Muslim Women's Organization with a Lifetime Achievement Award; by the Government of Ontario with the #OC150 Award; and by the City of Ottawa with the Mayor's City Builder Award.  Ms. Metcalfe is also a recipient of Queen Elizabeth II's Diamond Jubilee Medal in 2012 and the Golden Jubilee Medal in 2002. Further, she has been awarded the Leading Women Building Communities Award and the Volunteer Service Award by the Province of Ontario.