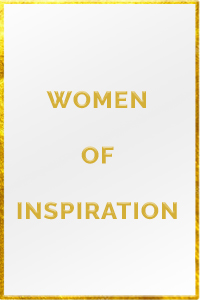 Dorothy Young
Women of Inspiration
Dorothy Young has truly made an important difference to the lives of those whom she has served through her dedication and her service to Ottawa's community life.
For the past 30 years, Dorothy Young has served as volunteer Convenor of the Carlingwood YMCA/YWCA "Morning Break" Program. Her work as a volunteer and community leader has enriched the lives of hundreds of Ottawa women and she is recognized for her outstanding contributions to social support, lasting friendships, and community involvement.
Originally from Britain, Ms. Young enjoyed an eclectic career starting with a two-year appointment in Paris as Executive Assistant to the Board of British Petroleum France (BP). During this time she met her Canadian husband-to-be, Andrew.  When her term with BP was completed, she worked as Personal Assistant to the British Consul General in Paris followed by a move to Brussels where she and Andrew started a successful computer graphics business. While Andrew created and installed computer graphics software, Dorothy Young was President, running the business, raising their first child and enjoying working with clients all over Europe.
In 1980, Dorothy Young and her family moved to Ottawa. She soon joined the Carlingwood YMCA and discovered the "Morning Break" program which was, and remains today, a lifeline for newcomers to Ottawa. Back then "Morning Break" was a weekly Y program designed to provide a much-needed social opportunity for young mothers to meet and share activities, exercise and develop friendships.
Dorothy Young and her family left Ottawa for a time to work in California; however, upon her return in early 1989, she was delighted to find "Morning Break" was still running. Later that year, the originator of the program retired and Ms. Young volunteered to replace her as leader.
In 2019, Dorothy Young celebrated her 30th Anniversary as the "Morning Break" Convenor. Many of the program's members, including early members who are now grandmothers and great-grandmothers, continue to enjoy the program's friendship, social, and learning opportunities as the Program continues to grow. When "Morning Break" outgrew the physical capacity of the Carlingwood Y, it was relocated across the street to St. Martin's Church where it continues to this day.
As the group demographics changed, Ms. Young invited selected speakers to "Morning Break" and, today, the program has evolved into a speaker series where guest presenters cover a variety of relevant subjects and topical issues of interest to its members. The presentations have invoked learning as well as enriching the members' appreciation and awareness of our community and society.  The members have also danced, laughed, and sung together at their meetings and have contributed to many of Ottawa's civic and social support programs. They have had numerous 'Penny Auctions' with the proceeds going to the Y for its children's programs. For its members, this social interaction has provided them with close and valued friendships and a source of strength in times of personal hardships or challenges.
Dorothy Young's commitment to other organizations is also notable. From 2000 to 2015, she served as an active volunteer with the City of Ottawa Community Food Advisory program, giving presentations in both official languages on healthy eating to groups of seniors, youth groups, new Canadians and various other organisations.
In 2011, Dorothy Young received the Ottawa YMCA/YWCA "Volunteer of the Year" Award.
To Ms. Young, the many hours of volunteering have provided her with new friendships and the opportunities to participate in meaningful and useful projects and events. At the same time, her creativity and dedication to improving opportunities for friendships and social support have benefitted many of Ottawa's citizens.