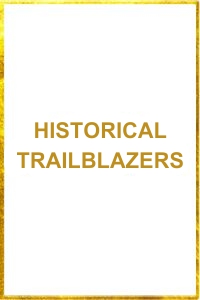 Celia Franca
Historical Trailblazers
Celebrated as founder of the National Ballet of Canada, Celia Franca devoted her entire life to dance. Her passion created opportunities for Canadian dancers, along with managerial and support staff, while inspiring a new generation of future dancers in Ottawa and nationally.
Born in 1921 in London, England to Jewish Polish immigrant parents, Celia Franca began studying ballet at the age of 4. She attended the Guildhall School of Music and the Royal Academy of Dancing as a scholarship student. At the age of 15, she made her professional debut with the Ballet Rambert where she performed in The Planets. From there she joined the Ballet des Trois Arts, and choreographed her first piece called Midas in 1939. In 1941, at the age of 20, she joined the Sadler's Well dance company and subsequently Metropolitan Ballet, the Ballet Jooss, and other companies. Concurrently, she created BBC's first two ballets, the Eve of St. Agnes and Dance of Salomé.
It was in 1951, while attending a Canadian festival in Toronto, that Ms. Franca was approached by a group of balletomanes who requested that she come to Canada to establish a classical company. Celia Franca accepted and moved to Toronto, getting a job at Eaton's as a file clerk. While working, she recruited and trained dancers, hired artistic staff members, and staged Promenade Concerts. Within ten months, the National Ballet of Canada had its grand opening on November 12, 1951. The premiere was held in Toronto and the program included Ms. Franca's own staging of Michel Fokine's Les Sylphides.
Following the success of the National Ballet of Canada, Celia Franca co-founded the National Ballet School of Canada in 1959. She relied on the classics to build the school's repertoire, but also created her own ballets including Cinderella in 1968 which won an Emmy in 1970. In addition, the repertoire included 30 Canadian ballets. Under her skillful direction, the company gained international acclaim, with tours throughout Canada, Europe, Japan, Mexico and the United States. At the same time, Ms. Franca created the National Ballet's Choreographic Workshops as an avenue for fostering additional Canadian talent.
Though Celia Franca may have taken her professional retirement in 1975, she continued to remain involved in the arts scene. After her retirement, she moved to Ottawa where she served as Co-Artistic Director at The School of Dance while remaining engaged in every aspect of the school. Whether teaching classes, acting as a coach for young dancers, or as artistic mentor for performances, her commitment to the students was notable. She was also integral to the school's fundraising events and was a prominent member of the Ottawa dance scene for more than three decades.
Throughout her career, Celia Franca was recipient of many honours celebrating her achievements and her influential legacy in the arts in Canada. She was made an Officer of the Order of Canada in 1967 and was promoted to Companion in 1985. She received a Governor General's Performing Arts Award for Lifetime Artistic Achievement in 1994, and in 1986 she received the Canadian Conference of the Arts Diplôme d'Honneur. She was among the first to be honoured with the Order of Ontario, and in 1987 she received the St. George's Society of Toronto Award. In 1985, the School of Dance created the Celia Franca Scholarship in her honour, and a book has been written about her life titled, The Pursuit of Perfection: A Life of Celia Franca by Carol Bishop-Gwyn.
Written by Robyn Winklareth
Sources  
En.wikipedia.org. 2021. Celia Franca. [online] Available at: <https://en.wikipedia.org/wiki/Celia_Franca> [Accessed 5 February 2021].
Encyclopedia.com. 2021. Franca, Celia (1921—) | Encyclopedia.com. [online] Available at: <https://www.encyclopedia.com/women/encyclopedias-almanacs-transcripts-and-maps/franca-celia-1921> [Accessed 5 February 2021].